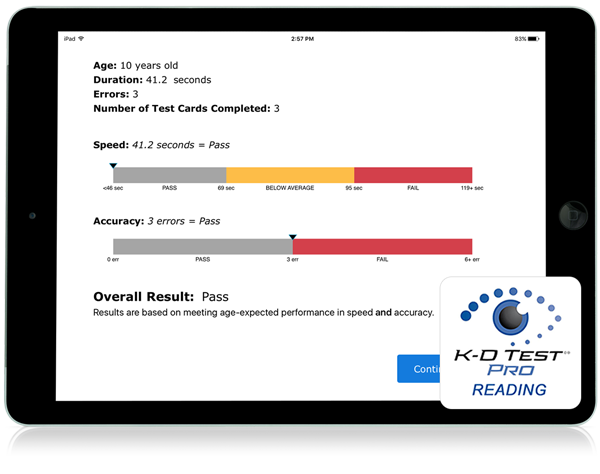 K-D Test Pro Reading is an iPad-based program that allows clinicians to administer the King-Devick Test to patients during annual exams or vision screening events. The App will automatically compare test results with age-related normative data in speed and accuracy. Clinicians can identify patients that may be prime candidates for the King-Devick Reading Acceleration Program (RAP).
Reliable

K-D Test has been extensively researched and validated by peer-reviewed studies published in elite journals

Quick

K-D Test Pro Reading can be easily administered in two minutes or less

Objective

Patient performance immediately compared to age-related normative data for patients aged 6-14+ years old
Order Now!
K-D Test Pro Reading Package:
$200 (USD)
(20 K-D Test Screenings)
---
$200.00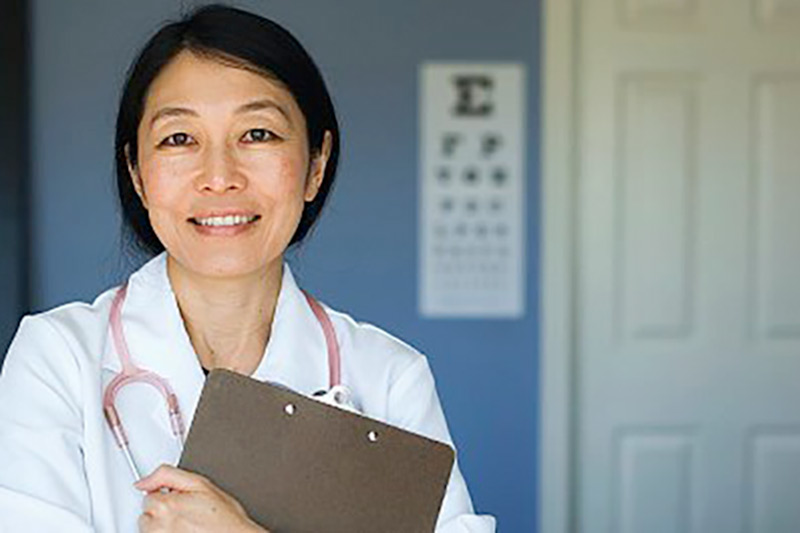 Program Features
Compatible with 9.7" iPads or computer
20 K-D Test screenings per package
Simple and easy instructions
Administer K-D Test when Wi-Fi is not available
Application does not store data
Resources