K-D Balance assesses three key balance stance metrics: double stance, right tandem stance and left tandem stance.
To utilize K-D Balance, an iPhone or iPod Touch is secured to the patient with a hands-free, wearable device holder in order to provide device stabilization.
After step-by-step voice guidance for each stance, an objective balance score is automatically derived by detecting the individual's movements using the device's internal accelerometer. Athletic trainers, physical therapists, physicians and other health care professionals can compare a patient's K-D Balance assessments longitudinally.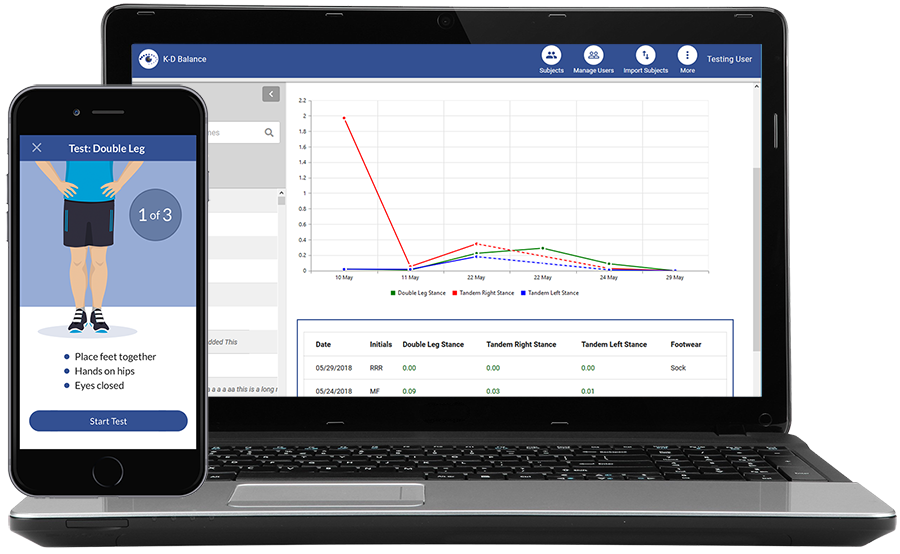 Program Features
Secure, protected cloud-based system
Compatible with iPhone 6 or later and iPod Touch running iOS 8.0+
Quick & objective balance assessments
Unlimited balance testing per patient annually